About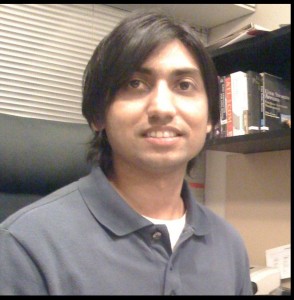 Hi – I'm your host Umair Aziz – a software engineer and an entrepreneur by day – a monkey coder and a noisician by night. I've been writing software since 1992 and here at Syntax Error you will find me debugging software development, software engineers and the business of offshore software outsourcing.
I run Creative Chaos – an offshore software company that provides custom application development and technology solutions. We are a language and platform agnostic firm – we love Java and we love .Net, we think php and ruby is cool and find flash fun to work with. We are a team of over 80 exceptional software engineers – passionate, dedicated and enjoy coming in to work every day.
Other things I do:
I am the Life member of the Federation of Pakistan Chambers of Commerce and Industries (FPCCI), the director of the Pak-US and Pak-Canada business council. I represent the Federation in conferences and meetings – talk about technology, software and help in drafting bilateral trade policies.
I am also a Member of the Executive Committee of the National Commission for Science and Technology. The commission is headed by the Prime Minister of Pakistan and focuses on the acceleration of scientific and technological capacity building for rapid and sustainable economic growth.